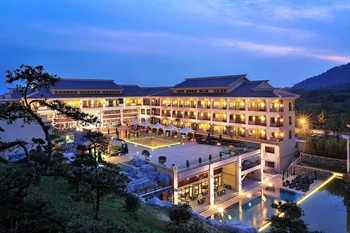 The Tangshan Toyal Court A paradise is an ideal choice for travelers who want to take in the sights and sounds of Nanjing. For guests wanting easy access to the Tangshan Hot Spring Resort and Free in-room Wi-Fi, this hotel ticks all the boxes.
Nanjing Railway Station is located approximately 31km away and Lukou International Airport around 47km away.
After a long day of sightseeing, guests can retire to the comfort of the hotel. A pickup service can be arranged for guests upon request.
Germaphobes can rest easy - the level of cleanliness is highly rated at this hotel. This hotel is particularly popular with those traveling with families.